Tutti i testi di Bob Marley con traduzione (se necessaria)
È generalmente identificato con il genere musicale reggae, che peraltro lo rese popolare fuori dalla Giamaica. In riconoscimento dei suoi meriti, un mese dopo la morte fu insignito del prestigioso Jamaican Order of Merit. Molte delle sue canzoni parlano infatti delle lotte dei poveri e degli emarginati dal potere. La sua attività ha inizio nel 1964 suonando egli nella band The Wailers; dopo lo scioglimento della band avvenuto nel 1974 suona come Bob Marley and The Wailers .
Biografia
Bob Marley nacque a Nine Mile, nella parrocchia civile di Saint Ann, in Giamaica, nel 1945 da padre britannico e madre giamaicana.
Nella sua breve esistenza ha avuto il merito di portare alla ribalta planetaria il Reggae, genere musicale nato dal mischiarsi dello ska, originario dell'isola caraibica, con la musica e la cultura africane patrimonio degli schiavi arrivati durante la colonizzazione inglese.
Con i suoi Wailers, band composta tra gli altri da Peter Tosh, suonò ovunque in giro per il mondo. Nella sua musica si sente la lotta contro l'oppressione politica e razziale e la voglia di unificare tutti i popoli di colore come unico modo per raggiungere la libertà, l'equità di diritti. L'aspetto politico della sua vita è stato, se possibile, molto più importante di quello artistico. Marley divenne un leader politico, spirituale e religioso. Nel 1978 gli fu conferita, a nome di 500 milioni di Africani, la medaglia di pace dalle Nazioni Unite. Nello stesso anno riunì, durante un suo concerto, tutte le diverse fazioni che si combattevano nei sobborghi di Kingston.
La gratificazione maggiore la ottenne nel 1980 quando venne invitato a partecipare alla celebrazione dell'indipendenza dello Zimbabwe.
Descrizione di Wikipedia (articolo originale)
---
Album di Bob Marley in ordine cronologico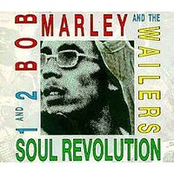 Testi di Soul Revolution (1971)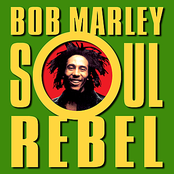 Testi di Soul Rebel (1970)
---
Sono presenti 16 commenti